Disinfection and Sanitisation
We understand how important hygiene and cleanliness are to homes and businesses alike, so we are here to support you. Our fully trained, certified, and highly experienced team is equipped to sanitise and disinfect all areas. We have the equipment and knowledge required to significantly reduce the risk of pathogens, germs, bacteria, and viruses from spreading.

Your safety is our number one priority, so we wear full PPE and only use medical-grade products that are safe for people, pets, and plants. In addition, our cleaning service is completely in line with the latest Public Health Ireland guidance, and we are committed to maintaining their excellent standards.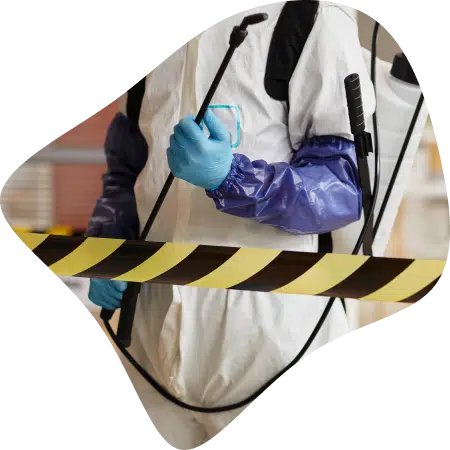 A professional disinfection service will have highly skilled and trained staff. We are trained to clean and disinfect all types of residential areas, office buildings, and other facilities and also well equipped to manage all types of commercial environments.

Most commercial cleaners and disinfectants are not environment friendly. Professional cleaners use environment-friendly and nontoxic cleaners. Thus, you are reducing your environmental footprint when you get proper disinfection and cleaning from professionals.

Professional disinfection services have tools and equipment that most people don't have in their homes and markets. At Lux Cleaning, we have the most innovative and advanced cleaning tools that provide fast and highly effective disinfection of your place and a wide variety of cleaning supplies and specific tools for every job. Our cleaners and tools can give high-quality cleaning results.

You will be surprised at how much difference a professional disinfection services can bring to your home, business, or commercial facility. Even if you spend the whole day cleaning your house, you won't get the same results as you with a professional service. When you are disinfecting your house, it is possible that you might leave some area or equipment. But professional cleaners make sure no area of your house remains with contaminants. If you own a business, getting professional disinfection service is a crucial investment. Your place will have a physical transformation that will look amazing.
We aim to respond to all quote requests within a 24 hour period Monday-Friday.
However if this isn't the case, please be patient as we receive a lot of emails every day.