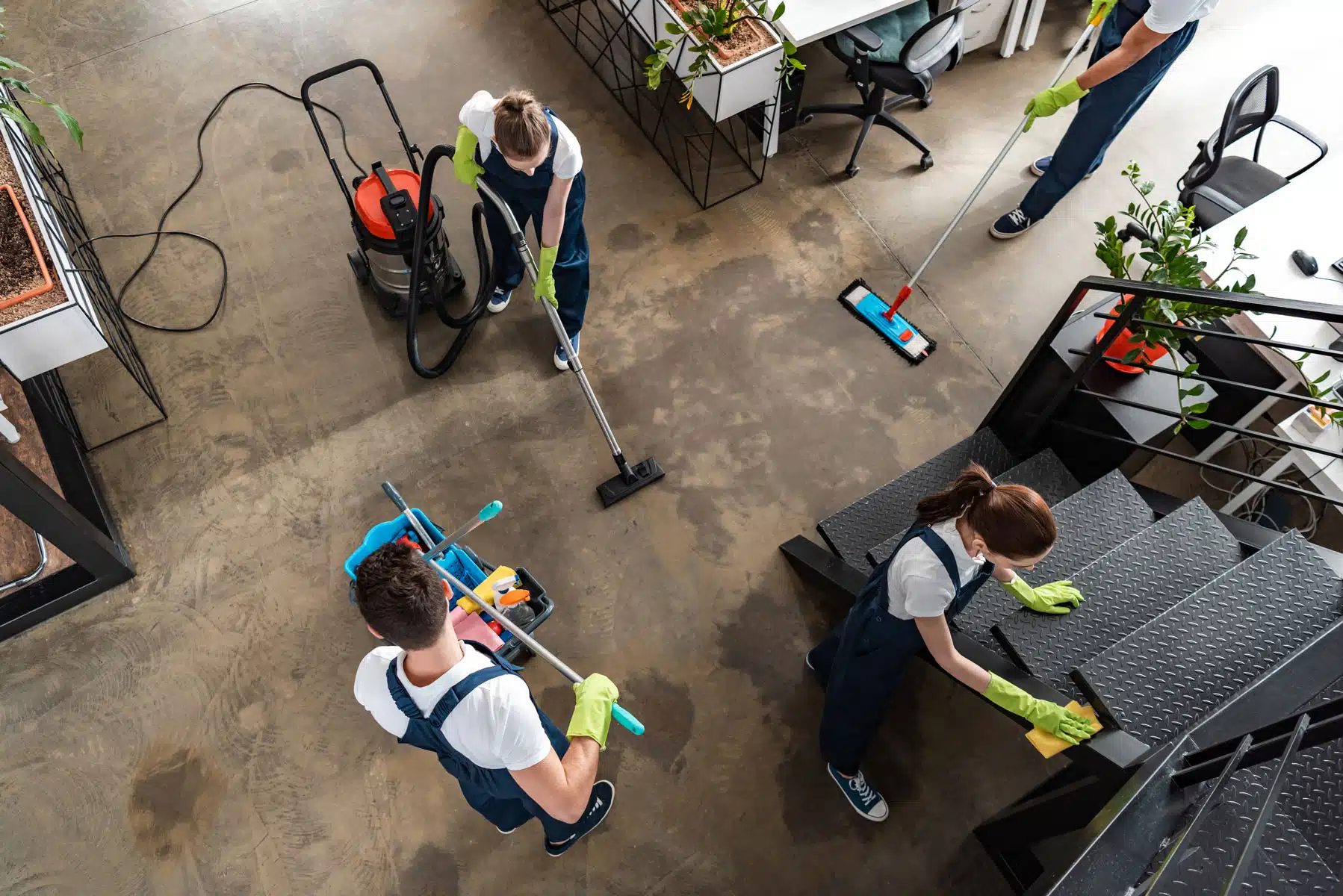 Modern offices require frequent cleaning due to the daily hustle and bustle of business activities. Services can range from standard janitorial duties like trash pickup, carpet cleaning, interior window washing, and restroom maintenance, to more complex services like high dusting and hard floor care.
School and University Cleaning:
Education institutions need to be kept clean and sanitary to provide a conducive environment for learning. From classrooms and libraries to restrooms and cafeterias, our services cover all areas of your school or university, focusing on deep cleaning, disinfection, and regular maintenance.
This service includes deep cleaning of kitchens, grease removal, front-of-house cleaning, and sanitation, all adhering to local health codes.
Involves stringent sanitation practices tailored to healthcare facilities, using hospital-grade disinfectants and specialized cleaning procedures.
Industrial and Warehouse Cleaning:
Catering to industrial spaces, these services can include machinery and equipment cleaning, dust control, floor maintenance, and more.
Gym and Fitness Center Cleaning:
Regular and comprehensive cleaning services to maintain a healthy environment, including equipment disinfection, locker room cleaning, and sanitation of all high-touch areas.
Services include maintaining a clean, inviting shopping space, window cleaning, floor care, dusting, and restroom maintenance.
Regular and thorough cleaning of guest rooms, lobbies, dining areas, and more, while maintaining efficiency and flexibility around guests' schedules and hotel operations.
Ensuring a clean, professional appearance while adhering to specific security protocols for cleaning staff.
Your business deserves the best. Choose LuxCleaning for all your commercial cleaning needs.